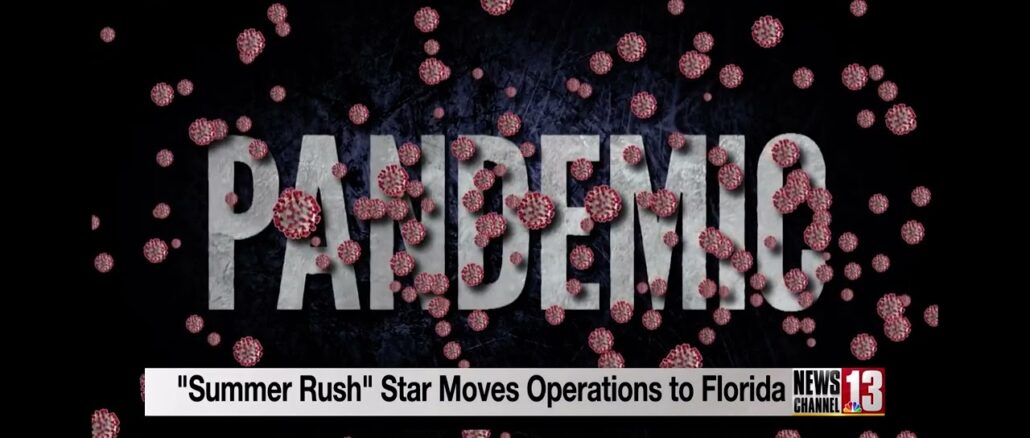 Karen:
… flees to Florida. Emily Burkhard is here with those details. Emily.
Emily Burkhard:
Karen, Buddy Foy Jr. owns Chateau On The Lake in Bolton Landing. He's now operating a second establishment in Anna Maria, Florida. He says he made the move in just about two months after New York's dining restrictions proved too difficult.
Buddy For Jr.:
We heard the governor say every job is essential. We happen to have relationships in Florida on top of that. So it all just came together.
Emily Burkhard:
You may know Buddy Foy Jr. from The Food Network show, Summer Rush. He tells News Channel 13, he and 15 of his employees made the move from Bolton Landing to Anna Maria, Florida. He says operating under New York's restrictions and turning a profit is near impossible. Plus, he found a great space for the restaurant and was also able to provide housing for his employees. So far, business is booming.
Buddy For Jr.:
We opened this past Friday. We sold out with social distancing. And we're following CDC guidelines. We've been sold out every night since we opened. We have a huge night tonight and tomorrow, and the demand is already through the roof.
Emily Burkhard:
Foy says he'll come back to work in Bolton Landing when seating capacity is increased to 50% without hourly restrictions. He says even in the midst of the pandemic though, he and his team were looking at options to expand here in the Capital Region.
Buddy For Jr.:
We did plan on expanding in New York. We were talking to some big developers in Saratoga and the Albany area. All summer long, we have our TV show on Summer Rush, which we want to leverage and expand and provide more jobs and build a nice brand with The Chateau On The Lake.
Emily Burkhard:
Foy has a message for Governor Cuomo as restaurants are being forced to operate under stricter guidelines, as COVID cases continue to rise.
Buddy For Jr.:
Restaurants can operate safely following the CDC guidelines. If there's bad actors out there that aren't following them, we shouldn't be punishing every restaurant, just like we don't punish every restaurant for restaurants or bars that serve minors.
Emily Burkhard:
Foy says they are still operating Chateau At Home. It's their online business for ordering pre-made meals, which are then delivered across the Capital Region. Karen, back to you.
Karen:
Interesting.